Tenant Information
Typical Lease Terms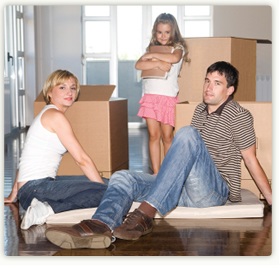 While leases may vary, Hometown typically offers a one year leasing contract with automatic monthly renewals after the initial term expires (month-to-month). Rents are typically due on the first day of each month with a 5 day grace period. Hometown takes timely rent payments very seriously; late fees are automatically posted the day after the grace period has passed.
Tenant Portal
Hometown offers its residents the ability to pay their rent online for free and to submit online maintenance requests. While the majority of our renters pay their rent online, the Tenant Portal is also the most efficient way to report maintenance issues; once a work order is submitted, all Hometown staff members are notified by email immediately and your maintenance request remains in our work order queue until completed.
To access the Tenant Portal, CLICK HERE
Repairs & Maintenance
Some property owners have difficulty keeping up with maintenance, which is just one of the reasons why they choose Hometown Property Management Services for their property management needs; which is great news to our renters.
Hometown has the resources to cure needed repairs timely. It is important to note that in many cases the property owner must authorize work before it can be performed. That is why it is of the utmost importance to report a maintenance concern as soon as it occurs.
To report a maintenance problem, visit the TENANT PORTAL or call our office at 717-617-2108.
Emergencies
Hometown offers maintenance services outside normal business hours for the following purposes: No heat, no running water, no electric service to your entire unit, flooding, natural gas leak and fire. While at times a thin line may exist between an emergency and a non-emergency, some situations will be evaluated on a case-by-case basis.
If you are locked out of your rental unit, there will be a charge for a staff member to regain access for you. After-hours lock outs may require payment to the technician at the time of service.
You may be charged for unnecessary emergency calls or if a response is made and workers cannot gain access to the building due to changed locks or an unattended dog.
If you have an emergency, call 717-617-2108.
Utilities & Local Resources
Hometown Property Management Services highly recommends using budget plans for utilities to keep your bills even throughout the year. Many utility companies offer monthly budget plans to help with fluctuations in your usage.
We know that the process of moving can be stressful, so here's a list of local utility contact information to help make your transition just a little easier:
PPL: 1-800-342-5775
UGI: 1-800-276-2722
Verizon: 1-800-479-1919
Met-Ed: 1-800-545-7741
Comcast: 717-291-3000
Goods Disposal: 717-859-1879
Waste Management: 1-800-822-4709
Eagle Disposal: 717-355-9560
Lancaster Area Sewer Authority (LASA): 717-299-4843
Leffler Energy: 717-653-1411
Rhoads Energy: 717-397-5277
Franklin H Kreider: 717-898-0129
Insurance
Hometown requires all Tenants to obtain renter insurance policies covering both liability and personal property. As a renter, it is important to understand that property owners only insure the physical building for liability and fire. The first place to seek renter's insurance is through your car insurance company; many offer multi-policy discounts.
If you're looking for a renter's insurance recommendation, EMAIL US.
Pets
It is important to know that written permission is required for you to have any pets living in the premises as some units allow for pets and some do not. Depending on the unit, there may also be additional deposits and/or additional rents if pets are allowed. If you are currently leasing from us and would like to get a pet, you must contact us to discuss this possibility.
Lead Paint
Housing built before 1978 may contain lead paint. It is important to understand the hazards of lead paint, therefore law states that all tenants must be informed of these hazards if they are to occupy a house built before 1978. Click here to view the EPA's PDF pamphlet regarding lead paint.